---
Lehr's fields of campaniform sensilla in beetles (Coleoptera): functional morphology
The series of collective articles treating the general construction of a sensory field at the base of the beetle's elytron, its dependence on body size, loss of flight ability, mobility of the elytra.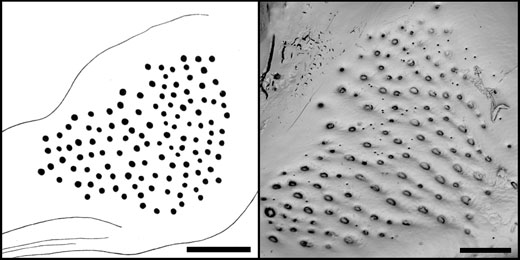 Left: sensilla in the diving beetle, Dytiscus marginalis, depicted by Richard Lehr in 1914.
Right: the same field viewed in the scanning electron microscope.
---
Series of papers:
1. Lehr's fields of campaniform sensilla in beetles
---